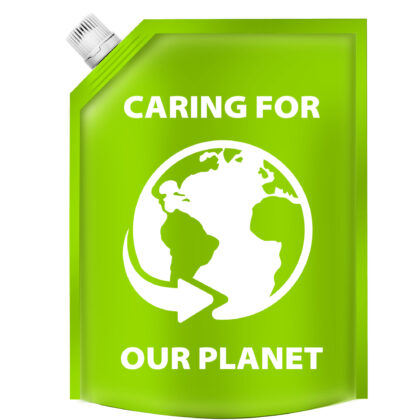 Spout pouch is much lighter than a glass bottle, can or polyethylene terephthalate (PET) bottle, so we can reduce the carbon footprint of our product left on the planet.
An additional advantage is its high efficiency, you can fill several refill bottles from one package. In this way, we reduce the amount of packaging that is released to the environment, thus diminish the excessive plastic pollution of the oceans.
It is a convenient, economical and sustainable way to pack a wide range of products: liquid soaps, shower gels, shampoos, lotions, washing detergents, fabric softeners, surface cleaners, dishwashing liquids, bathroom liquids, cleaning agents toilets and much more.
WE RUN THE ENTIRE PROCESS AS WELL AS PART OF IT

1. FORMULATION DEVELOPMENT
The R&D laboratory develops formulations for customers as required, carries out tests and product registration.

2. PRODUCT DESIGN
The product development department prepares designs, creates full product concepts and visual identification for packaging.

3. PURCHASE OF COMPONENTS
The purchasing department selects components, packaging materials, negotiates unit costs with suppliers and purchases packaging and raw materials.

4. BULK PRODUCTION
The manufacturing team runs the bulk formulations production based on your specifications and according to key quality parameters. Producing the formulations in our factory eliminates bulk delivery costs.

5. FINAL PRODUCTION
Final confection of the finished product in an automated laminate filling and sealing process.
INNOVATION! SPOUT POUCH 100% RECYCLABLE!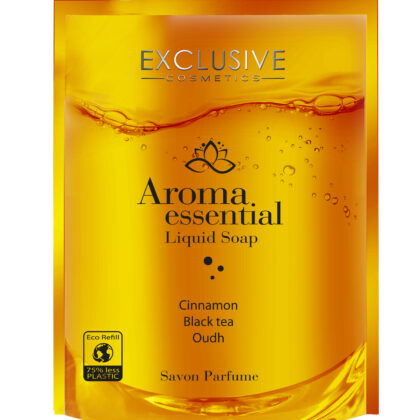 For the production of spout pouches, we have the opportunity to use the latest innovative solution on laminate market so as to offer fully Recyclable Mono-PE Stand-up Pouch.
By replacing traditional multi-material laminate structures with mono-filaments, we maximize the biodegradability of spout pouch packaging to 100%.
Both the reduction of the foil layers and the reduction of the material thickness of the individual layers lead to an even lower carbon footprint.
In 2018, the European Commission announced the EUROPEAN PLASTIC STRATEGY FOR A CIRCULAR ECONOMY to make all plastic packaging recyclable by 2030. This strategy is being gradually implemented in national directives and regulations with increasingly shorter deadlines. We offer solutions for true and maximum recycling today.
SIZE: from 450 to 1500 ml
WIDTH: 130 mm, 180 mm, 192 mm
HEIGHT: adjustable
CORNER PLUG: allows easy opening and closing without product overflow
MATERIAL TYPE: PET / PE, PET12, PE
transparent / PE140, PE MONO-FOIL 100% recyclable
PRODUCT: liquid soap, shower gel, shampoo, lotion, washing detergent, fabric softener, surface cleaners, washing up liquid, bathroom liquid, toilet cleaners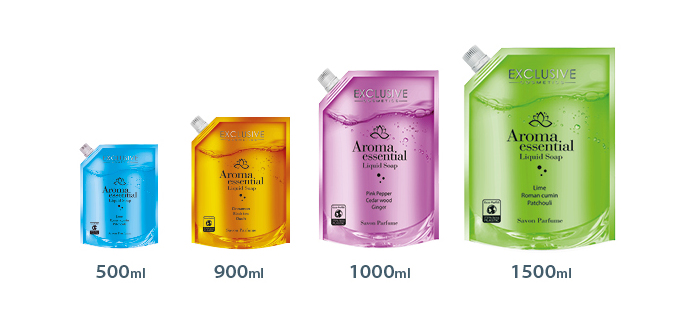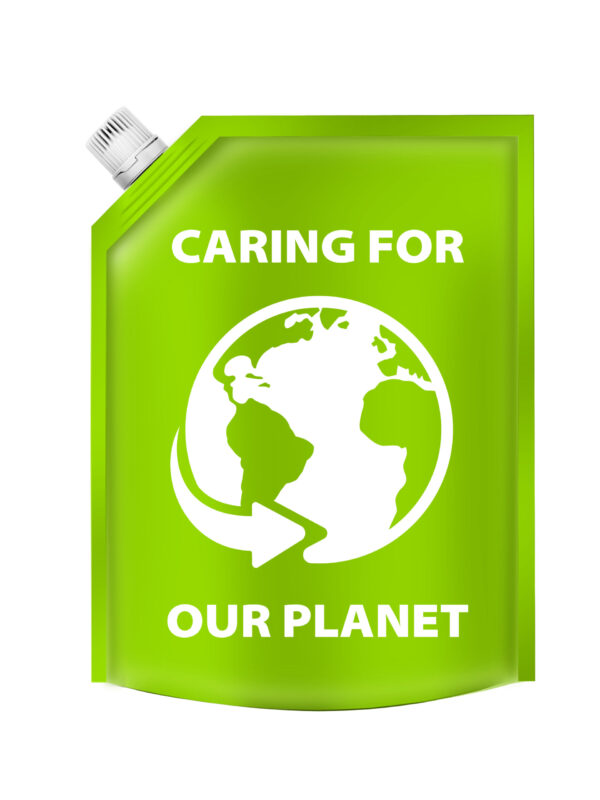 JOIN THE REFILL REVOLUTION
Together, we have the power to reduce plastic consumption and make long-term changes to our communities.
Let us introduce you to our latest manufacturing solution – Refill Packaging! A convenient, economical and sustainable way to pack a wide range of products: liquid soap, shower gel, shampoo, lotion, laundry detergent, fabric softener, surface cleaner, dish soap, bathroom detergent, toilet cleaner and much more!
At Your Private Label, we offer refill sachets in sizes from 400 ml to 1500 ml.
How can we help?
We are at your disposal with our over 75 years of experience in manufacturing cosmetics and private label. Feel free to contact us directly for knowledge or a price offer. If you prefer, please contact us directly by email
sales@yourprivatelabel.eu or phone +48 22 272 36 07